Make tomorrow better than today
Who we are
Founded in 2017, Johnson Resolutions grew out of an idea between two people who wanted to make a difference.
Cliff is an accountant and Simi a psychotherapist, who between them, discovered the value of moving towards a Plant-based diet. These values spread initially from a personal health focus, to a greater appreciation for the impact on the world in which we live.
What we do
Offer start up investments that support the thriving Plant-based industry
Financial Consulting to achieve efficiencies and optimize your business strategies
Workplace Wellbeing to create successful and progressive working environments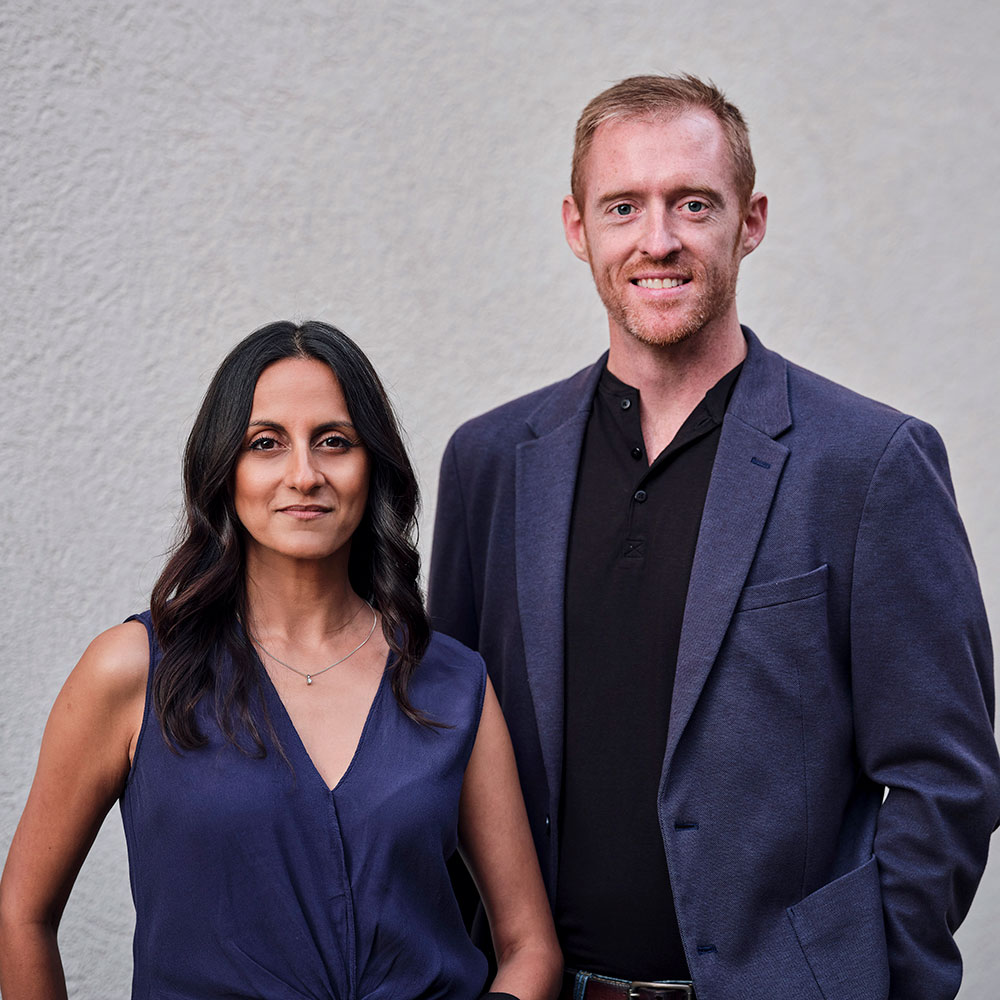 Why we do it
We are committed to contribute our resources of time, money, and energy to the Plant-based movement in the most effective ways possible. Our mutual goal and purpose is to be part of the solution, encourage growth in an industry that positively effects future generations, and to make tomorrow better than today.
To read a bit more about our story, click here.
Cliff and Simi came from very different backgrounds and cultures and were about as far from Plant-based advocates, in different ways, as one could possibly imagine.
Cliff is from a small town in Ohio, USA surrounded by animal farms, corn, and bean fields (and the diet that goes with that part of the world) and spent a decade working his way up in the Finance departments of Oil and Gas companies. Meanwhile, Simi grew up in London, England (where Chicken Curry is the nation's favourite food) and she enjoyed a career at the BBC as an event planner and and later, re-trained as an Integrative Arts Psychotherapist.
When their paths crossed in 2016, both maintained many old habits in what they thought was an overall healthy lifestyle and 'balanced diet'. That all changed, however, in mid-2017 when Cliff fell severely ill from food poisoning multiple times within the same month while on an assignment in West Africa. During this enforced 'downtime' to recover from being hospitalised twice, Simi and Cliff began researching diet and nutrition more seriously with the aim to and increase their awareness of what contributes to overall positive health. The gamechanger during their research, was when they watched the documentary "What the Health".  From this, the gateway to awareness opened and their research continued, expanding beyond personal health to the environmental impact that the meat and dairy industry has on the planet.
By early 2018, both Cliff and Simi were fully converted to a Plant-based diet. The personal health benefits alone were enough to convince them, but that is not enough for this couple, as they are now seeking to support the Plant-based movement in any way they can. Through offering both monetary funding and expertise services to those businesses within the industry, Cliff and Simi are looking forward to the future and to speaking with you!